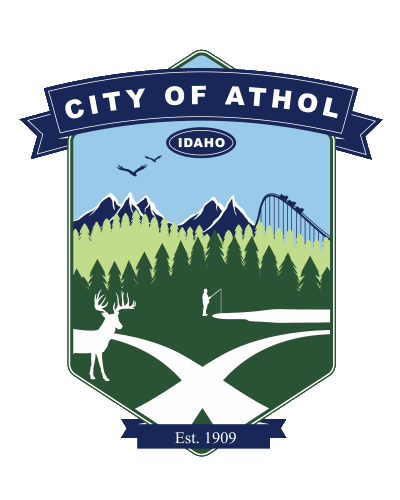 Athol City Council Meeting Agenda
City Council meetings are the first and third Tuesdays of each month at 6:00 pm at City Hall.
Notice of the Regular City Council Meetings of The City of Athol for the 2022-23 Fiscal Year
City Council Regular Meeting September 19, 2023
---
Athol Council Meeting Minutes
Minutes are provided for informational purposes only and are not official unless certified by the City Clerk.
All documents are in PDF format. If you have a special need, HTML copies of these documents can be requested by calling City Hall at (208) 683-2101.
Fiscal Year 2014
Fiscal Year 2015
Fiscal Year 2016
Fiscal Year 2017
Fiscal Year 2018
Fiscal Year 2019
Fiscal Year 2020
Fiscal Year 2021
Fiscal Year 2022
Fiscal Year 2023
October 4, 2022
October 18, 2022
November 1, 2022
November 15, 2022
December 6, 2022
December 20, 2022
January 17, 2023
February 7, 2023
March 7, 2023
March 21, 2023
April 4, 2023
April 18, 2023
April 21, 2023
May 2, 2023
May 10, 2023
May 16, 2023
June 6, 2023
June 20, 2023
July 18, 2023
August 1, 2023
August 15, 2023
August 29, 2023
September 5, 2023