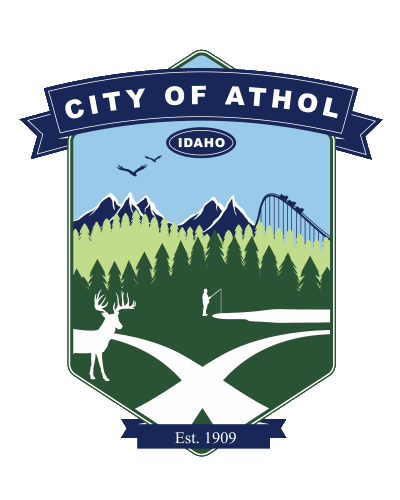 Athol City Government Officials
Mayor: Mary Zichko
(mayor@cityofathol.us)
Mayor's City Cell Phone Number: 208-683-1133
City Clerk/Treasurer: Lori Yarbrough
(cityclerk@cityofathol.us)
Public Works / Water Operator: Anthony Brandt
(publicworks@cityofathol.us)
For After Hour Water Emergencies, Call: 208-683-1130
City Attorney: John Cafferty with Hawley Troxell
Contact Phone Number: 208-667-1300
Contracted City Planner: Rand Wichman
(randw@imaxmail.net)
Contact Phone Number: 208-755-7024
Athol City Council
Shane McDaniel – Official Term: January 7, 2014 - January 16, 2018
Bill Hill – Official Term: January 19, 2016 – January 21, 2020
Josh Spencer – Official Term: January 19, 2016 – January 21, 2020
Council Position #3 (Vacant)
Notice of the Regular City Council Meetings of
The City of Athol, Idaho Kootenai County
Pursuant to Ordinance No. 415, 9-25-2017 (Municipal Code 1.6.3), the City of Athol City Council regularly held meetings will be the first and third Tuesdays of each month at 7:00pm.
The meetings are held in the downstairs conference room of the Athol Community Center located at 30355 N Third St. Athol, Idaho.
From time to time regular meeting may be continued to a date certain and/or may be moved to another location due to capacity. If the regular meeting day of the month is a holiday, the meeting shall be held on the following day at the regular hour.
The agenda for each meeting shall be posted at City Hall and the Athol Post Office on the Friday's preceding the third Tuesday of each month.